Human interaction is generally thought to be better than interaction with a computer.  But if you provide your home services through your website it is essential that you make sure that your website is designed to be the BEST in order to capture your potential clients attention as well as Google's.  The website language used in the content of your website should convey that you are:
Reliable

Knowledgeable

Human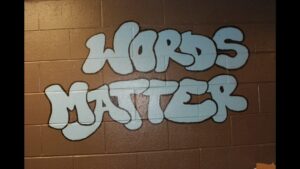 Appearing to be human on a website may be a challenge but words matter so here are a few tips that will help:
1) Use natural language.  Your website should read as if you are having a conversation with a friend; not reading out of a textbook or a sales pamphlet.  So, choosing words that are conversational is essential.
| | |
| --- | --- |
| Stock Language | Natural Language |
| Submit | Send |
| Schedule | Book Now |
| Service Requested: | I Want: |
2)  Tailor your language to your area.  There are geographical differences in the natural language used.  So, it is important to make sure your website uses the language where you do business.
| | |
| --- | --- |
| Examples | Versus |
| Pop | Soda |
| Restroom | Bathroom |
| Y'all | You guys |
| Fuse Box | Circuit Panel |
3)  Use synonyms in your industry.  Google has an algorithm called latent semantic indexing (LSI) which allows it to understand the relationship between contextual words used in tandem. For example, if you are plumbing company and use words like toilets and commodes or pipes and leaks and drains, LSI will make the connection between the fact that you used synonymous words or words related to your industry and value your website higher.  
In conclusion, it is better for your website to be more human like.  One way to appear more human like is through your word choice.  So remember words matter! We offer a free review of websites and we will look at these as well as many other things to make sure your website is BETTER.