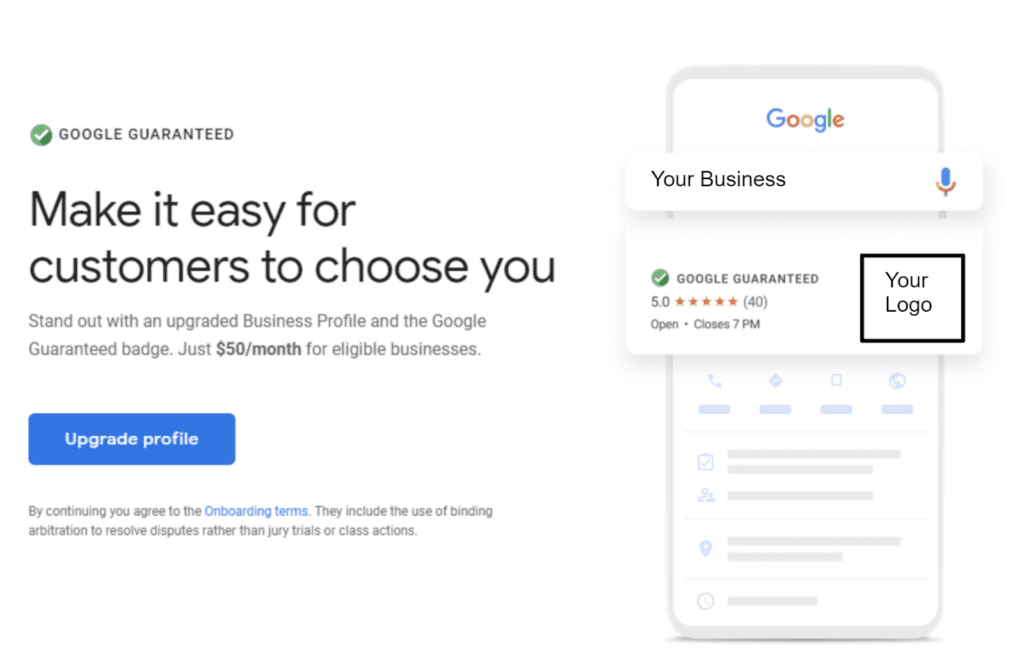 Google has hinted they will soon start offering an "upgraded" GMB profile option with the Google Guarantee check mark that appears right in your Google My Business listing.
Those of you who do Local Service Ads with Wit (or your own digital marketing company) will already be familiar with this little green check mark, and if you aren't doing LSA, you should definitely get on that! 
This "upgraded listing" with the check mark included would have priority placement, and could even appear in the Map Pack rankings.
The fine print
Google will be charging $50/month for these "upgraded profiles" and they will be subject to all of the Local Service Ads eligibility requirements: background checks, licensing checks and so on. 
It's possible this $50 fee is Google's attempt to help combat Google My Business listing spam; hoping that real and verified listings will be willing to pay $50 each month to prove they are a real company.
This hasn't been officially rolled out yet, but when it is, this could be a game changer. Not only would it set the listing apart from competitors and have priority placement, but that little check mark carries some serious weight. That Google Guarantee badge means Google vouches for your business, and it would attract more clicks – and customers – to your business.
We haven't seen any listings where this is available yet, but we're checking frequently! This could be a huge boon for early adopters. 
The bottom line
Although it's an additional fee, that $50/month could mean big things for your business, especially if you are already running Local Service Ads. As always, we'll keep you up to date with any changes as they come in, and if you have any additional questions about Local Service Ads or the Google Guarantee, give us a call!