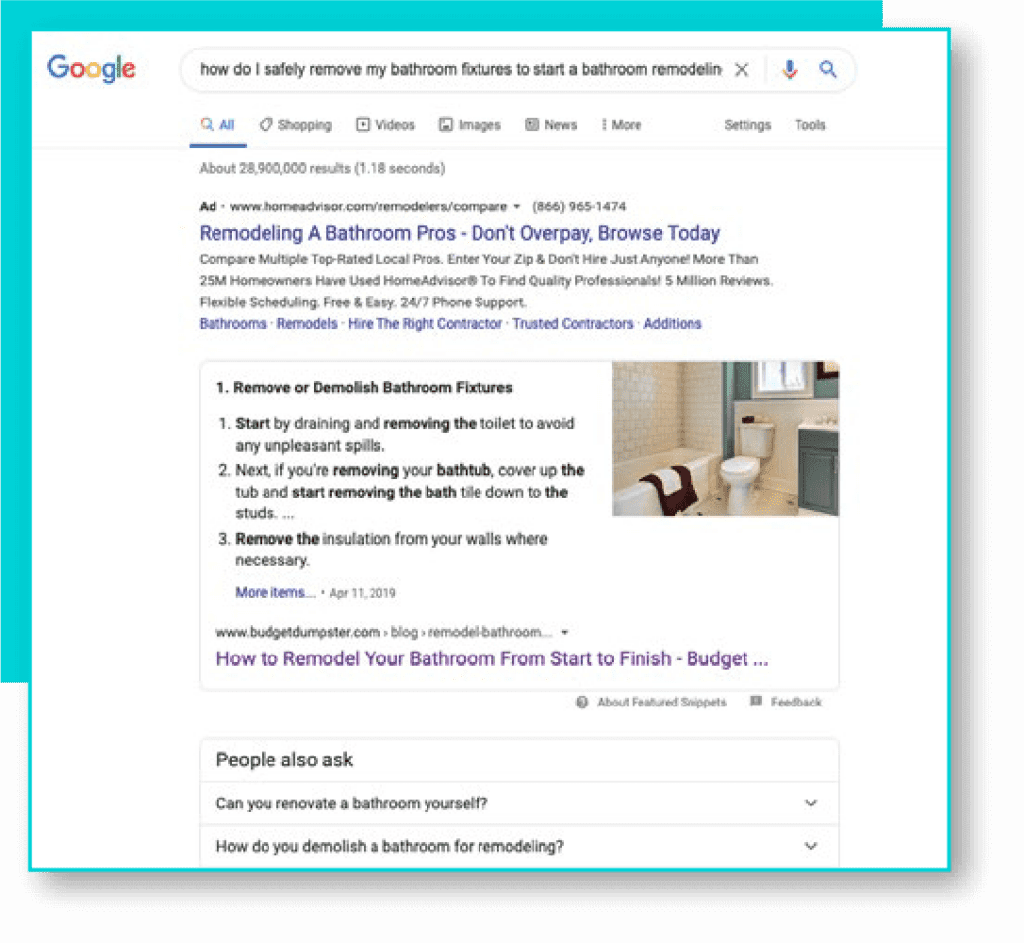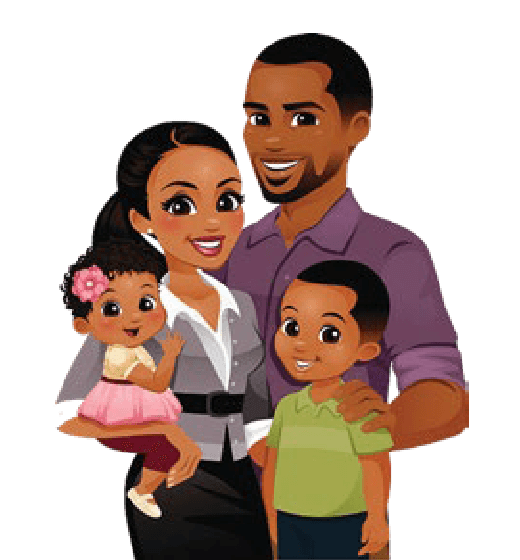 Meet the Johnson Family! They were planning on doing some home renovations prior to the pandemic. Both Mr. and Mrs. Johnson are handy, and they are thinking about getting the master bath remodel job started themselves.
They know there is going to be some hiccups, specifically around the plumbing fixtures and how to safely pull those fixtures out of the bathroom without breaking their plumbing. Mr. Johnson turns to Google to start some preliminary research, searching "How do I safely remove my bathroom fixtures to start a bathroom remodeling project?"
The results are full of blogs answering the query, or companies like Home Depot and Lowe's offering products to sell for a renovation project.
What's missing is the chance to get some advice from a professional plumber. If a company were to run an ad asking, "Are you renovating? Need some advice? We're here to help you get started and we're here when you get stuck."
That would go miles for a homeowner trying to do something that may be out of their abilities.
Capturing These Leads
Create blog and social content out of common questions asked by homeowners
Add article schema to blog posts to increase visibility on the search engine results page
Build a landing page specifically for this campaign
Support your content and landing page with Paid Media Ads (PPC, Display, and Social)
Record calls and tag them accordingly to that your company may keep track of these leads should they get stuck with their DIY project
Establish a team of CSR's or Technicians to answer these calls and to provide this type of guidance to the homeowner
Define when the free advice stops and when your company needs to charge for any information given to the homeowner
Converting Leads to Customers
DIY and How To content can lead people into realizing that they either:
Don't have the ability/equipment/know-how to make repairs themselves
Don't have the drive to take on the project themselves
The problem is potentially more complicated than they thought initially
The problem could cause them to cause further damage to their system or their house
When they realize any these things, they'll be inclined to let a professional handle it. That's where you come in!