Get Your Free Website Evaluation
Want to know how your website is doing? Get the results straight to your inbox!
If you're looking to raise your HVAC business's online profile, utilizing pay-per-click (PPC) advertising and search engine marketing (SEM) should both be part of your strategy. At Wit Digital, we can help you create an advertising campaign that will draw people toward your business. Through PPC for HVAC companies and HVAC SEM, we will help you make your business grow this year.
How Does it Work?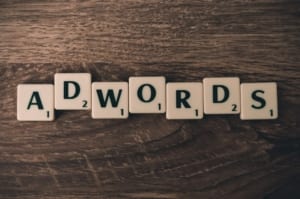 Pay-per-click advertising campaigns involve creating small ads for your business. These can be placed on Facebook, Google, or other platforms where people tend to look for HVAC businesses like yours. Whenever someone clicks on your ad, you pay a certain, predetermined amount. Crafting your ad is important, as is placing it so that the right people will see it. When we run your HVAC PPC campaign at Wit, our experts will help you do both of these things well.
Search engine marketing involves paying to have your website placed at the top whenever people perform certain searches. You choose your keywords, then tell the search engines when to show your ads. Even if you don't yet have the clout to be at the top of the search, you can pay to be there anyway! Our team will help you devise an HVAC SEM campaign that will target people looking for your services.
Our PPC and SEM Process
We always start by looking at the advertising you have in place right now. Many companies have used PPC and SEM in the past without success, and so feel a little skeptical about what we can do for them. We'll evaluate your current ads, the keywords you're targeting, your ad placement and design, and more.
Once we know what you have, we'll start changing things up. We'll see what keywords your competitors are targeting and try to focus on those niches for your business, too. We'll look into any keywords that might be specific for your area or geographic location, so we don't miss anyone. We will also help you redesign your ads so they are more likely to draw attention. We may even test several versions of the same ad against each other to see what people seem to like the most.
When your HVAC PPC or SEM campaign is ready, we'll launch it into the world. We won't leave it there, though. We'll work with you to evaluate how it's doing, keeping track of who sees the ad, who clicks on it, and the quality of leads it is generating for you. Whenever you need or want to change your HVAC SEM or PPC, we'll get the changes made so you can continue to grow your business.
Online marketing doesn't have to feel like an impossible puzzle. When you choose to work with the PPC and SEM experts at Wit, we'll take the stress out of the entire situation. We will do everything we can to make sure your advertising campaign brings in the hot new leads you need. Call us today to start the conversation about how we can help you grow!