Whether you're loyal to Google, Siri, Cortana or Alexa chances are you search the internet regularly by voice commands instead of typing.  This growing trend must be considered when choosing content keywords and content for your website.
60% of all searches from mobile devices and at least 20% of those searches come from a voice search.  This means that the search terms are no longer specific and targeted such as "air filter maintenance."  Instead, they are more conversational tone like "how often should I change my air filter."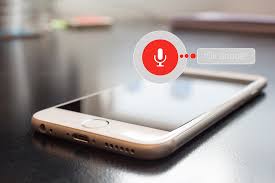 This continuing shift to more conversational searches means that you need to think about the "conversational" searches that your potential customers will be using and match your keywords and content to those searches.  For example, you may have focused on searches such as "plumber near me" or "air conditioner servicing in Denton" in the past.  These will still be important factors in terms of ranking in search results. Your Google My Business must remain up-to-date and fresh.    
But, now you will need to focus on searches such as "show me a plumber near me for main line clogs" or "what do I need to do to service my air conditioner at the end of the season."  You can start by thinking about the types of questions you get when customers call you and documenting the exact words they use.  By knowing these conversational searches it will then give you direction to develop:
Specific content on your website that answers these longer, conversational questions.  You might have an FAQ page with the exact questions and answers.  This could also increase your chances of being a "Featured Snippet" for a Google search for that questions — a big win!

Long-tail keywords which mimic the conversational tone of the searches.  
We are happy to share our knowledge with you about this growing area of search engine optimization. Just reach out to us at [email protected]!