Prepare for a Google Algorithm Update
Across industries, there are reports of pages dropping out of Google's index and search ranking fluctuations affecting site visibility.
Below is the September, 30-day chart from SEMRush's search engine result page volatility index.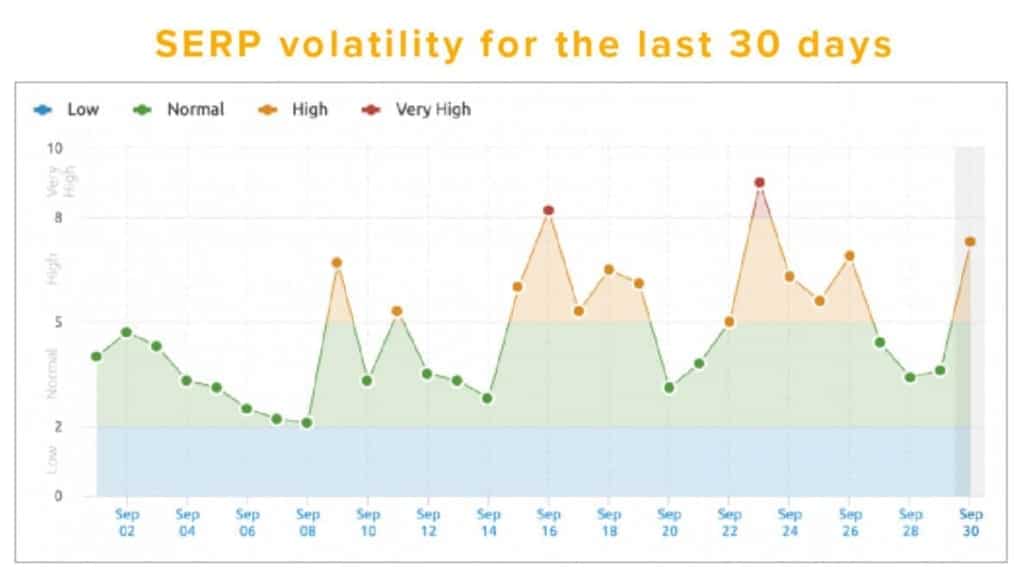 Search result volatility has been rising throughout the month of September, indicating significant changes in Google's search algorithm. It's only a matter of time when a major update is released.
---
Check If Your Site Has Been Affected
Gather search rank information on your website with our free website evaluator tool.
---
Questions about improving your web & SEO strategy?
No pressure. No catch. Just an honest conversation.
Email us at [email protected].