Get Your Free Website Evaluation
Want to know how your website is doing? Get the results straight to your inbox!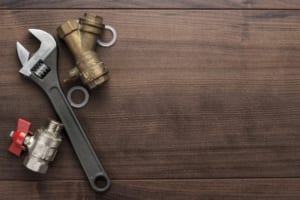 Are you trying to grow your plumbing business? Rank higher on search engine results when you improve your Plumber digital marketing with Wit Digitial.
Did you know that where you rank in the search engine results can make or break your plumbing business? It's not enough to have a website - even if it's a good one. You also want to get on the first page of results for searches like "plumber in [your city]."
If you're not on the first page, most potential customers won't even see your listing. This means that your expensive new website can end up going to waste and your business won't expand.
Improve your results when you work with Wit Digital. We can help you strategically place advertising, improve your website and optimize it for search engines, and develop your social media presence. Our comprehensive marketing strategy for plumbers can help you find that stream of qualified leads that you've always looked for.
Do you have a website but it's been a long time since anyone optimized it for search engines? At Wit, we'll go through a multi-step process to determine which keywords should be the focus of your plumbing marketing site and to help you rank higher in those searches. Our process includes:
Analyzing your competition. We'll find competitors in your market that currently outrank you in web searches and which keywords they target. We'll track them over time, too, so you can see how you improve in relation.
Finding your search terms. We'll look at the terms most often searched for by people looking for plumbers in your market. This includes the monthly search volume for these terms and more! We'll analyze the data and help you find the best keywords for your website to target.
Campaign structuring. We'll help you build an SEO campaign aimed at improving your search ranking for the terms we've chosen. This will include adding content to your site and may mean improving your social media presence, changing your website, and more.
Monitoring and tracking. We'll keep track of your overall search ranking for your targeted keywords, along with the organic traffic, leads, and calls that these generate.
Tweaking your campaign. Based on the data we get and the changes that are always happening with search engines and social media platforms, we'll continue making changes so that you can rank higher and higher for your targeted keywords.
Part of any good plumber digital marketing campaign involves Pay-Per-Click advertising on various social media and search engine platforms. Once we have the keywords you want to target, we will help you craft and publish ads that also target those words. When people search for a plumber in your area, it just might be your ad that draws them in. Our PPC services include:
Working with you to generate ideas for campaigns. We can help you figure out what your target market is looking for and how you can respond to those desires via images, text, and videos or other media platforms.
Helping you create your ads. If you need help with video editing or need ideas for what makes a good script or what makes for good text, let us know. We'll help you craft the perfect ad.
Publishing your ads. Once your ad is ready, we'll publish it for you. We'll make sure that it is targeted at just the right market so that interested parties will see it. And we'll track the results of each ad, so we can tweak the ad itself or how we publish it to get you more results.
Another key component to your plumber marketing project is having an amazing website that gives people the information they need in a friendly way. We design our websites to help you connect to your customers and to get them all of the data they need at a glance. We'll not only rebuild your site from the ground up, if that's what you need and want, but we will continue updating it with high-quality SEO-targeted content.
We'll help you target the calls to action on your site, too. Do you want people to call you when they have a plumbing emergency or to leave their email addresses to get your newsletter? We'll craft your site so that people will know exactly what they need to do to get the information they need. We'll also invite them to do that so you don't miss your leads.
Social media is becoming more and more important in the world of plumber digital marketing. We will help you build a Facebook page, Instagram profile, YouTube channel, and more! We'll also help you claim your business on Google's MyBusiness and get yourself a place on Google Maps.
Not sure how to get the reviews that can propel you to the top of the charts on these sites? We can teach you and your staff how to ask for reviews in a way that is friendly and inviting and doesn't put people off. We'll help you add your social media pages to your business cards and marketing materials, too, so people always know where they can find you!
Why Wit?
At Wit Digital, we believe that everyone deserves a quality marketing team and a solid strategy. Our SEO professionals are dedicated not only to helping you grow your business, but also to getting to know you and incorporating who you are and what you stand for into all of the work that we do. We are experienced, professional, accessible, and open to hearing about what you for your plumbing business.
Plumber marketing is one of our specialties and we love helping you grow!