At Wit, we're always emphasizing how important it is to add fresh and timely content to your website – it helps you rank higher and gain the trust of your customers.
If you've noticed a decline in your website traffic in the last couple of weeks, don't panic. Google recently experienced an issue with indexing new content (this same issue occurred earlier in the year in May 2019); a bug that impacted how recent content was being served to searchers.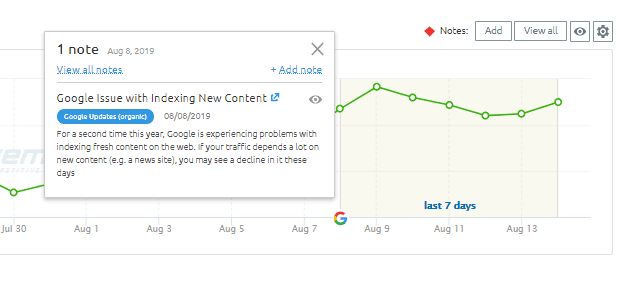 This is yet another reason why it's imperative that you have a digital marketing team that stays up to date on the latest trends and news. Without a team keeping a pulse on these industry updates, your results may suffer dramatically.
If you're ready to finally rank higher, and dominate your service area, reach out to us. We are home service digital marketing experts: 800-444-8957 (really, let's chat)!