As you may know, it is important to include at least one image on your web pages, blog posts or articles for SEO proposes. There are several ways images add value to your content such as capturing the reader's attention, encouraging social media sharing, making the page more visually appealing, as well as improving SEO by adding keyword rich alt tags.
Have you ever wondered how to find these images for your website or blog without having to pay for stock imagery? Now this is when most people will just go to Google images and take the first relevant image they can find. This practice can land you in some big trouble. It is considered illegal to use any image that holds a copyright without the owner's permission or without purchasing a license that grants that permission. Most of the time if you are caught using someone else's copyrighted material you will be sent a cease and desist letter or in the worst case a lawsuit warning. Who wants to deal with that?
You can avoid all that trouble by following a few simple steps while searching for images on Google.
First go to https://images.google.com/ and search for the image you would like to use on your site.
Next click on search tools.

Finally click usage right and select either Labeled for reuse with modification or Labeled for reuse.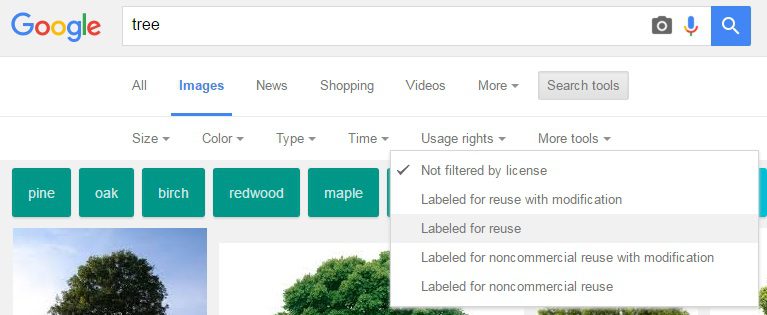 You now have access to copyright free images. Pretty easy right?