Are you frustrated with your organic SEO? Wondering why you're not moving up in search results? Well, we're here to demystify SEO. And show you what it takes to start getting ranked higher in organic search results.
Maybe you've moved from agency to agency, hoping for a SEO miracle that never seems to come true. Left feeling burned.
If that sounds like you, you're not alone.
Home service business leaders know how important SEO is to their growth strategy, but are often mystified as to how other companies are always at the top while they struggle to gain traction.
The truth is, most marketing agencies simply don't have the expertise or the time that's required to carry out a winning SEO strategy.
And for a lot of local home service businesses, that means relying on paid advertising (think PPC, LSA, Facebook Ads) to generate leads. Always at the whim of fluctuating bid pricing and short-term strategies.
SEO Is a Long-Term Investment
The fact is, good SEO strategy requires knowledge and time. You need experts that will regularly put effort into managing your SEO.
Unlike PPC or other paid advertising, you won't see results immediately. And, good SEO is a high priced service. That means you're investing in results you may not achieve for months, which can be scary. Even more reason to select a proven SEO agency.
The pay off? SEO has an extremely high return on investment (ROI). Unlike paid advertising, once SEO gains traction it doesn't require more money to get more results. It takes on a life of its own. It can also help boost your PPC, reducing your spend!
The Rub
Most home service businesses have been burned by multiple agencies that don't know what they're doing or have too many accounts to do SEO well on all of them.
In addition, clients often demand results too quickly or aren't provided reasonable expectations upfront. This results in volatile fluctuations in ranking, inconsistent optimization, and website overhauls that wipe out any previous traction. So, what should you do?
The Do's & Don'ts of SEO
DO: Create frequent seasonal specials and make sure your marketing and web company is optimizing campaigns around them.
DO: Choose service areas to target. Get a list of all the cities (town names, zip codes, counties, etc.) around your area that you want to serve. Even better, create a priority list!
DO: Be patient! Good SEO takes time to build, but unlike PPC which you can turn on and off, a good slow building SEO plan means your website will dominate and grow more with time.
DO: Ask for reviews! Getting reviews on your Google My Business page is a great way to improve your local rank. Just be sure to do it honestly.
DO: Respond to your reviews, especially the bad ones. It builds honesty and shows Google you're active on Google My Business.
DON'T: Google yourself. It's tempting to want to see your results, but you could be doing more harm than good.
DON'T: Focus too much on keywords. They are volatile, and can change depending on the day or even hour you are checking.
DON'T: Incentivize reviews with discounts or add-ons. Google can delete your reviews if you do so.
DON'T: Spam your Google My Business with tons of posts. Once or twice a month is fine, and adding more will just bury good content people haven't had a chance to see.
DON'T: Create multiple Google My Business listings in places you don't have an office. This is an old SEO trick that Google is cracking down on.
DON'T: Stuff keywords in your business title in Google My Business. You may see it happening with a competitor, but doing so can get your business suspended if someone reports it.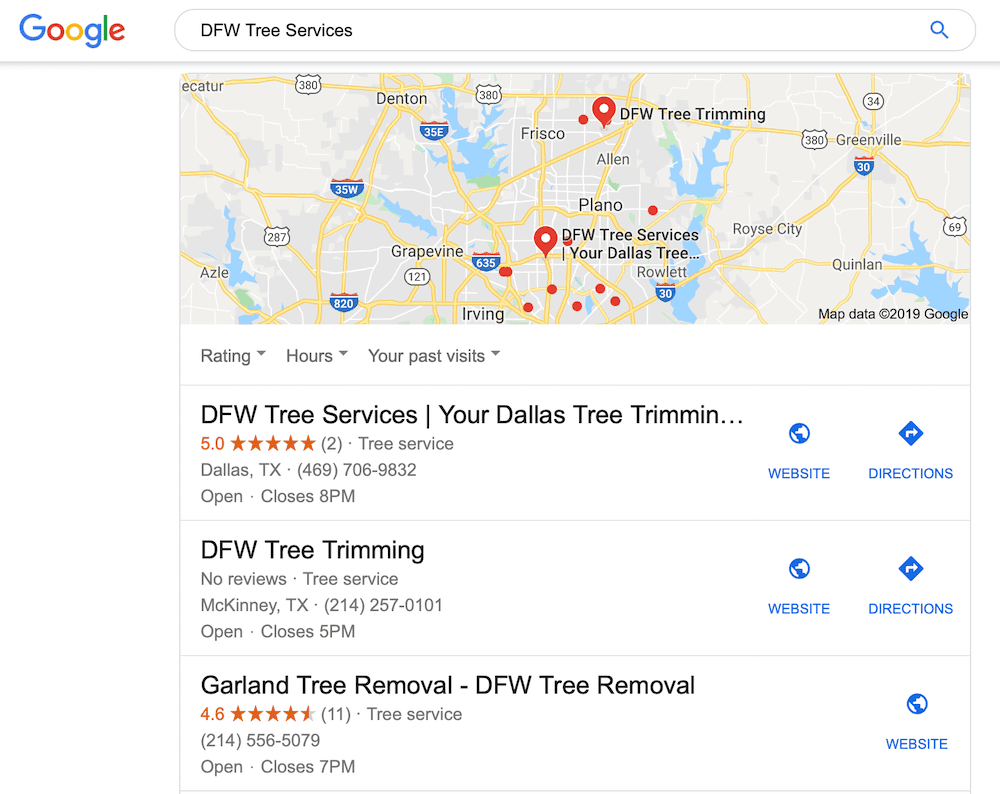 If you have questions about optimizing your particular site, reach out to a Wit SEO Specialist. We will run SEO audits, dig through your site, review your online listings and help you navigate next steps specific to you!
---
Run A Free Website Evaluation
Gather search rank and performance information of your website with this free tool.