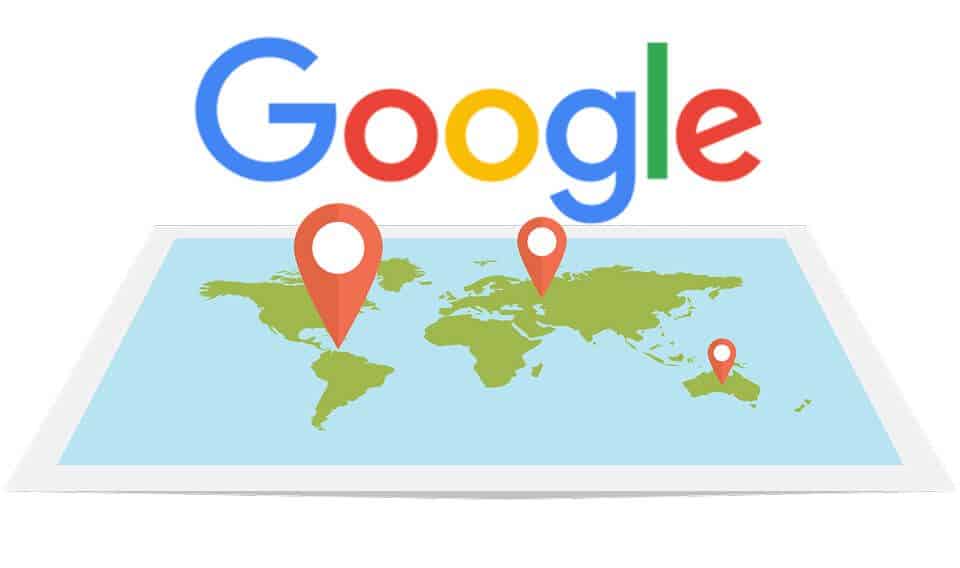 How Google Determines Local Ranking
"Local results are based primarily on relevance, distance, and prominence. A combination of these factors helps us find the best match for your search. For example, our algorithms might decide that a business that's farther away from your location is more likely to have what you're looking for than a business that's closer, and therefore rank it higher in local results." *
In order to be successful on Google My Business, you need to understand that there are things that you can control, and some things you can't. Understanding each of these three factors individually will help you figure out why your listing may or may not be showing when you search for it; and what you can do to help improve your visibility for each!
Relevance
"Relevance refers to how well a local Business Profile matches what someone is searching for. Add complete and detailed business information to help Google better understand your business and match your profile to relevant searches." *
For example, if someone is searching for "air conditioning repairs" Google is going to prefer a listing that is fully optimized, complete with a well-crafted business description, filled out services with descriptions, business categories that match what the searcher is looking for, etc.
Having a keyword in the business name is a practice that is a little controversial. If your business name contains a keyword ("John's Plumbing" "Dale's Heating & Air Conditioning") then there's a better chance that Google will rank them higher. However, many people have tried spamming Google My Business listings by "stuffing" keywords into their listing. Google (and other small businesses) don't really like that, and you could get your listing removed or suspended if they think you're doing that. The bottom line is that Google is still rewarding those listings, but they will be cracking down on them. If you have a logo that prominently displays a keyword in it, you should be good to go!
Distance
"Distance considers how far each potential search result is from the location term used in a search. If a user doesn't specify a location in their search, we'll calculate distance based on what we do know about their location." *
Distance is one of the most powerful ranking factors, and the one we have the least control over. You can have a highly relevant listing, but sometimes another less optimized listing will appear before you, simply because it is closer in distance to the searcher. That's why you ultimately want to optimize everything you can in relevancy and prominence because these will give you a leg up and a better chance at showing up higher than less optimized businesses that are closer.
For a while, some SEOs would spam Google My Business by making lots of different listings at different addresses in different cities. This is ultimately a deceptive practice, and another one that can quickly get listings suspended or shut down, either when Google finds it on their own, or a competitor's SEO team finds and reports it. You could stand to lose valuable reviews, and Google will take a harder look at your listing and take longer to approve changes.
Prominence
"Prominence refers to how well known a business is. Some places are more prominent in the offline world, and search results try to reflect this in local ranking. For example, famous museums, landmark hotels, or well-known store brands are also likely to be prominent in local search results.

Prominence is also based on information that Google has about a business, from across the web, like links, articles, and directories. Google review count and review score factor into local search ranking. More reviews and positive ratings can improve your business' local ranking. Your position in web results is also a factor, so search engine optimization (SEO) best practices apply." *
Prominence is where your Google My Business and your online presence combine. If you have an active, healthy website that is updated frequently, if your company appears on other important websites (Yelp, Yellow Pages, BBB etc) and if you have useful, relevant content across these platforms that consumers like, Google will see you as trustworthy and reward you as such. Since Prominence is based on factors outside of just your Google My Business listing, having strong SEO on your website is the best way to improve it.
Reviews are another great trust signal for Google, and that's why having a review gathering strategy is so important! The more highly rated reviews you have, the more Google can confirm that you are a legitimate business that people are using and enjoy, and they will rank you higher for it.
Other key ways to improve your GMB listing's overall visibility
Respond to Reviews
Not only are you showing Google that your listing is up to date and active, you're also building trust with your customers who are looking to see if you're trustworthy, stick to your word, and don't balk from making a bad situation right.
NEGATIVE REVIEWS CAN BE A GOOD THING
Negative reviews can be a good thing if you handle them publicly, compassionately, and honestly. People want to know they're working with a good company.
Wit can handle responding to positive reviews for you, thanking your customers for choosing your business, and we can also alert you to any negative reviews that require your attention.
Add Lots of Photos
Photos are another great way to show off your recent work completed, show Google and your customers that you're active and busy, and they can get a sneak peak into your team dynamic, the types of jobs you do, and the fun side of your business.
Final Thoughts
As with all things from Google, these need to be taken with a grain of salt. Yes, Google is powerful, but not all-seeing (even when they act like it). Sometimes they will say one thing, and reward another, like giving higher ranking to a keyword stuffed business name, or showing an unoptimized listing in your backyard higher than yours. The important thing to remember is that while spammy tactics may work in the short run, it's just one Google Update away from causing more harm than good. At the end of the day, the best thing you can do is have an honest, fully optimized Google My Business listing and strong SEO on your website to back it up.
If you see a listing using spammy tactics, like location spamming or keyword stuffing, let your Local SEO know about it!
---
Run A Free Website Evaluation
Gather search rank and performance information of your website with this free tool.
---
* quotes in grey & italics are taken verbatim from Official Google My Business Documentation