Online marketing is a powerful tool for any business owner. It can create a reach and extend customer bases like nothing else, and it is relatively straightforward and cost efficient. However, if not handled carefully, an online marketing campaign gone wrong could actually prove to be the downfall of any business endeavor.
Cybersecurity is becoming an ever-increasing problem for online businesses, and failing to take the necessary precautions early on could result in irreversible damage. Falling victim to a virus or malicious hack is not only time-consuming and costly, it could also destroy your reputation in the eyes of your customers. Fortunately, by completing this handy checklist you can quickly and easily protect yourself from a potential security nightmare.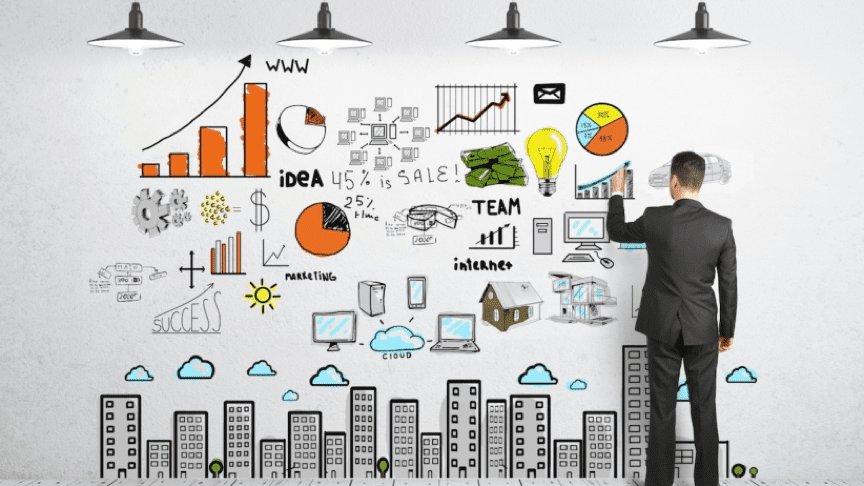 Computer Protection
Many marketers who claim to be serious about protecting their campaign online often fail to identity their own personal security shortcomings. If the computer from which you administrate becomes infected, then it could only be a matter of time before you pass that on to clients via email, or it infiltrates any blogs, websites or social media accounts that you may have set up. Staying malware free, therefore, is a mandatory requirement. Be sure to keep up-to-date anti-virus and firewall software running and perform regular scans to ensure optimum security.
 Connection Protection
It's not only your personal computer that could lead to the potential self-destruction of your campaign. Your internet connection is also another high-risk factor that comes into play when marketing online. This is particularly poignant for those who work remotely. Connecting to public WiFi in coffee shops and on public transport puts you at a significantly elevated risk of having your accounts hacked and your data intercepted.
This is because these networks are notoriously un secure and leave your information completely unprotected. If any customer or client loses personal details at the hands of your sloppy privacy practices, then it's bound to destroy your reputation. To avoid this situation arising, simply install a Virtual Private Network, which will encrypt your data and allow you to work securely.
Password Protection
Reminders for strong and complex passwords are becoming so common and consistent that it's beginning to sound like a scratched record. However, this point cannot be re-iterated enough. Just like the key to your house, your passwords are the first line of defense to an attack, so it's important to stay optimized. Avoid re-cycling old combinations and avoid common phrases. It's also wise to include obscure characters and avoid words altogether if possible.
Having unique passwords is also essential to prevent an isolated attack from becoming widespread. If you re-use combinations, as soon as a hacker intercepts one account's password, then it's only a matter of time before they can gain access to the rest. Keeping each combination completely unique is the only way to avoid this, so don't chose convenience over security!
Social Media
Social media is becoming one of the best ways to create a trusted and respected online presence. However, if any of these accounts become visibly infiltrated, then that trust can be destroyed in an instant. It's extremely common for social media pages to fall victim of malvertising injections, and while these ads won't cause any permanent damage, they will turn users away for good.
To avoid this problem, it's essential to change your passwords regularly and always log out when you've finished working. Similarly, use extra caution when clicking links in messages and stick to HTTPS whenever you access your account. On some sites, such as Facebook, you can actually track the number of people trying to log in to your account, which is a great way to get a realistic picture of the threat.
 Plan Of Action
By far the most successful way to keep your marketing campaign secure is to understand that it's an ever-changing and ongoing process. Cyberattacks are constantly developing in type and form, so it's impossible to set a security protocol that will work forever. Staying up-to-date with potential threats and taking the necessary steps to avoid them means your protection systems can evolve along with the risks. In many cases, hiring someone specifically for this job will produce the best results. However, if that's not possible, there are plenty of blogs and forums that keep track of new dangers.
Staying secure doesn't have to be complicated, but it's always worthwhile. While many marketers believe that online safety is an extremely complex subject, with these five simple steps, you can be on your way to protecting yourself and ensuring your online campaign is safe and secured.
About the Author: Cassie Phillips is an internet security specialist and blogger for Secure Thoughts, an excellent resource for important internet security information. She is delighted to share these tips with you and hopes that you will seek out more information on the matter.