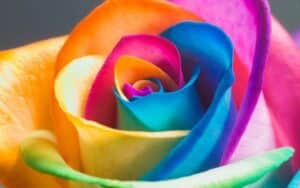 Breakups are never easy, and they're even harder when it's a major company like Google kicking you to the curb. Unfortunately, the fact of the matter is that Google Maps just broke up with your business. Now, you have a choice: you can whine and cry about the breakup, or you can work to get back in Google's good graces.
The Latest Google Maps
If you haven't noticed, the latest version of Google Maps layout debuted back in July. The update included several changes, but one of the most significant is the number of search results shown. Previously, Google Maps showed seven results in what was known as the "Seven Pack." Perform a search now, though, and you're only going to see three results.
If you were one of the businesses in fourth through seventh place, this is a big problem.
Businesses that once showed up in the first page of results are no longer there. If your business was affected by this, you've probably noticed a decrease in call volume and Internet leads, simply because people can no longer find you where you used to be.
This isn't the only change that could be negatively impacting your business; the layout has changed, and Google has removed essential information like phone numbers and websites from the results page. This means that now people have to actually click on the listing and open your website to find vital contact information.
Google Maps Was Awesome; Why Change It?
Like every other for-profit company, Google needs to continually search for new ways to make money. We may not always like it, but the fact of the matter is this: it's Google. They can do whatever they want.
Google is also constantly looking to improve user experience, and some of these changes do just that. The new three-pack of results is more mobile-friendly, which complements the mobile update they rolled out in April. The search results have also become more location-based.
In the past, searching for something such as "Denver Chiropractic" would bring up higher ranked websites for businesses in the Denver Metro area, even when searching from an area on the outskirts. Now, if you search for "Denver Chiropractic" from Centennial — which is on the outskirts of Denver — you will see results that are closer to Centennial.
What You Can Do About It. We don't have any control over what Google does, but we do have a choice regarding how we handle these changes. We can choose to join all the complainers and mope about not being on the first page anymore, or we can be proactive and work to put our businesses back on the map by ranking in the top three.
Which option sounds better to you?
Let's stop whining, get over our breakup with Google and break into the top three!
There are several action steps that you can take right now to improve your business' ranking:
1. Make sure that your Google Maps listing is verified.
2. Fill your Maps profile out completely, ensuring that you have an excellent, concise description. Using one or two keywords that describe your business is encouraged.
3. Don't go overboard when filling out your services. Overdoing it won't do you any favors. If you offer one primary service such as chiropractic, just put "chiropractic." Don't toss in a bunch of semi-relevant services. If you do, you'll discount the chiropractic portion and make your business show up in fewer searches for "chiropractic." Keep it simple.
4. Get reviews. Nothing is more important than reviews for growing your Google Maps listing. There are several ways to get reviews, but make sure you review Google's Terms and Conditions to make sure you aren't violating any rules.
5. Make sure that the name, address, and phone number on your Google Maps listing match the information on the bottom of your website.
6. If you don't already have your address in your website's footer or at least on the "Contact" page, add it exactly how it shows up in Google Maps. If your Google Maps listing says that you are located at "Ste. 200," make sure your website says the exact same thing — not "Suite 200." It may seem like an insignificant difference to you but trust me, it matters.
7. Make sure your phone number matches exactly, and make sure that all of your online listings have the same consistent name, address and phone number. Moz Local and Yext are excellent tools for seeing how well you match up.
8. Include a link to your Google+ profile near your address or with your social media icons.
When Google makes changes, the best plan of action is to figure out how to make your business succeed within the parameters of the latest update. These eight simple steps can act as couple's counseling between you and Google Maps, ensuring that your relationship continues to thrive.