Google has been busy with various changes this year. Most recently, Google is making updates to its Ads, offering advertisers more real estate and wiggle room in ad reach and creation with its 'Responsive Search Ads.'
These Responsive Search Ads allow a third headline (for a total of three – score!) and 2 additional character spaces in the ad copy. This means more real estate to showcase your brand and grab the attention of ideal customers, as shown in the images below (left: old two headline; right: new third headline).
| | |
| --- | --- |
| Old two headline format: | New three headline format |
| | |
In its announcement, Google shares how to best take advantage of this third headline: "To get started, try adding a third headline and a second description to your existing text ads. For example, if you're a retailer using two headlines that show your brand name and official site, you can add a third headline showing shipping details or special offers."
While this feature hasn't rolled out to all ad campaigns yet, it's well on its way!
Check out this video I recorded, below, for more information on this update: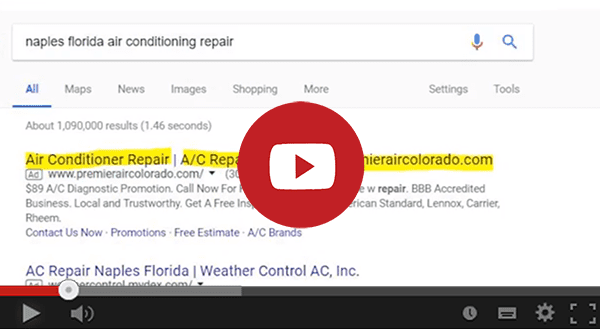 For even more answers to your Google Ads update questions, watch our live video here in our Facebook group, Home Service Marketing, where other like-minded home service entrepreneurs come together and discuss home service success.
If you're looking for a digital marketing partner, or are simply curious if your current marketing company is crushing it for you, reach out to me. I actually answer. Whether you're looking for a partnership now or not, I'll review your current SEO so you can make smart decisions for your business moving forward.