If you're investing in any kind of marketing, especially digital marketing, it's important to be able to understand your ROI (return on investment). Marketing is an investment to get you more leads and calls, but it's also an investment in your brand.
How marketing ROI can help you grow your home service business
Understanding your actual ROI as each month passes is a valuable way to understand how you can grow your business in the future. Are you looking to purchase more trucks or hire more techs? Do you want to own your market? Knowing what your business growth may look like due to your marketing efforts is key to your overall growth strategy.
When you receive projections and then actual numbers on your marketing ROI you're able to see how things are working and your marketing company can make timely adjustments so they don't waste your budget.
Just like you do an annual budget, tracking actuals, your ROI tracking should match your company growth and plan. When your marketing company works as an extension of your business, they gain a true understanding of your growth goals and tailor your campaigns accordingly, instead of setting you up on a process that's built the same as everyone else.
What kind of return to expect on marketing
It's safe to say that there are no guarantees and that your ROI will certainly vary depending on your home service business and the area in which you work. That being said, when we build campaigns we consult with clients to determine what kind of returns they need, so that we can recommend an appropriate spend and build campaigns accordingly.
A tailored campaign is not built to meet basic ROI expectations- it's built for performance and meeting goals. If your goal is to own a market through your brand, your campaign will be much different than if your goal was simply to drive calls to your home service business.
Common marketing ROI pitfalls
In order to see your ROI your marketing company needs access to your CRM (ServiceTitan, Housecall Pro, etc). This information combined with data from their site (leads sent to you, for example) will inform real data about your ROI.
But there are ways to easily mess up your data. For example, if you invest in ServiceTitan and don't fully set it up or it's not done correctly, that will have a real impact on your data, leading to inaccurate information and you not knowing what your real ROI is. If you're going to invest in a system like ServiceTitan, be prepared to invest the time and effort to get it completely set up. Otherwise, this can hinder your insight and ultimately the growth of your business. Make sure your marketing company will do everything in their power to help you get your CRM where it needs to be so all parties can see accurate data.
Patience is a virtue
When you set up a plan with your marketing company and agree on goals, you must give ample time for the plan to play out. Marketing is a long term investment strategy in the growth of your business- not a water faucet pouring leads as soon as you turn it on. Make sure you set a plan with your company with real expectations and let it work. Changing the plan right after it's started is a good way to lose understanding of what's working and what isn't.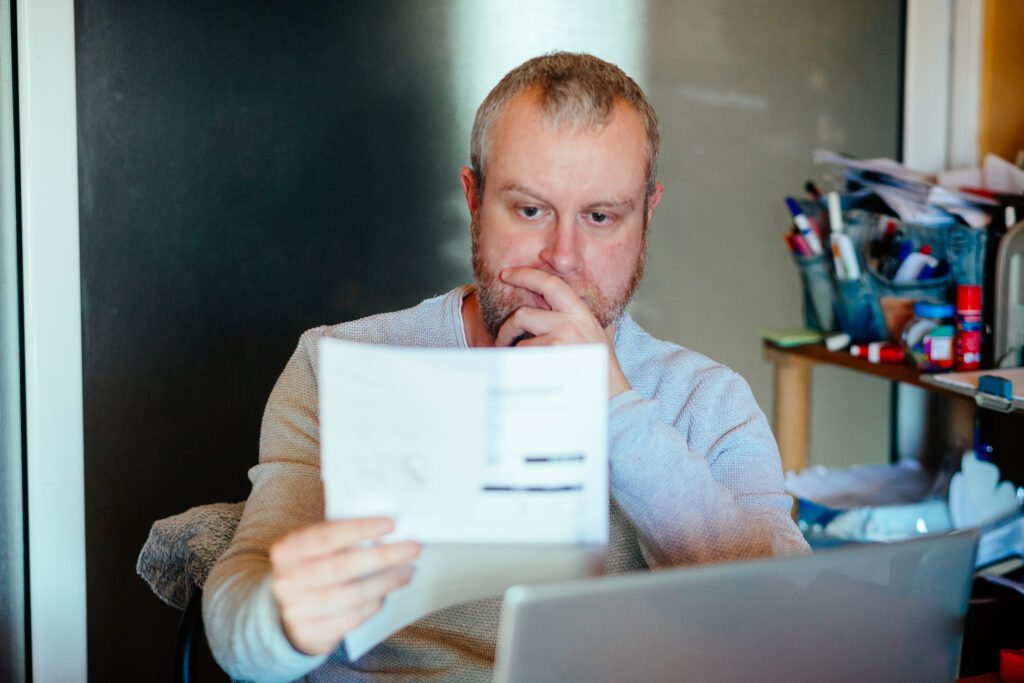 Don't set it and forget it
When you've got money to spend with a marketing company, it's easy to hand over that budget and "let them handle it". This is all too common and it makes sense- why not let the professionals do what they do? That's a good approach, to a point. Think of your marketing spend truly as an investment. You check to make sure your investments are working for you right? Do the same for your marketing money by trusting the agency you choose with your game plan and checking in to understand the return you're getting.
How to justify your spend
Ultimately this is just a math problem, and one you've probably already figured out. If you're making a lot more than you're spending on marketing, you're most likely in the clear. But what about months where you're not? It's important to have perspective. Marketing isn't a cure all. Sometimes you will have down months in your business- maybe because of weather, seasonality, pandemics, whatever the reason. As long as most of your months are growth months, then you continue the trend of growth for your business.
How to manage your marketing ROI
We manage ROI for clients through a master strategy that we come up with in conjunction with our clients. Account managers are in constant communication about what we're working on, accomplishments and what's next- and how ALL of it will impact the performance down the line.
Clients choose the KPIs that are most important to them, quarterly strategy resets ensure money is not wasted, and transparency on ROI helps you know your investment is sound.
One of the things our clients love most is our flexibility- we're willing to change how we do things, report, or communicate depending on our clients needs. We've been told our ROI transparency and flexibility are hard to find in marketing agencies, but it's how we've always done business. After all, we do whatever it takes!
Do you have questions about ROI, or want to figure out how to understand yours? Hit us up!