Within a year of starting Wit Digital, we knew we wanted to focus on home service businesses. We had other clients like doctors, lawyers and dentists, but it was the home service guys and gals that we loved working with the most. Our clients came to us because they wanted a partnership, they wanted to know their account manager and people working on their account personally, working in collaboration with us to grow their business. 
At the beginning, we had some lofty goals…become one of Denver's Best Places to Work (done), get an awesome office space to serve our employees (done), and our Northstar, to become the best digital marketing agency serving home service businesses (DONE). Our reputation and results precede us on this one, and there's no need for chest pounding, it's simply true, and I'm proud as hell about it.
We grew this company from a single person with a vision to a profitable, well respected agency with an amazing staff producing incredible ROI for our clients. We achieved our goals in ways we couldn't even imagine at the beginning, and we're so grateful for the journey we've been on. 
Yet, there was something missing, something we couldn't quite put our finger on. We became frustrated being pinned into just delivering leads and great partnerships to our clients. We thought there had to be more to marketing than this.
We set out to find that missing piece.

Often times, out of great frustration, comes something amazing (if you are willing to listen to it and lean in) and that's exactly what happened to us. We knew that there had to be more to what we were doing than just delivering leads and building partnerships with our clients. We had accomplished everything we set out to from the beginning, so why was there frustration and a feeling of lack?  
I began consulting with some of my trusted allies in the business…Stephen Christopher, Wit's Founder, Kelsey Krebsbach, our VP of Client Experience, Ryan Cook, our Director of Client Strategy…and members of our tribe. 
I asked them about their jobs, their lives, their fulfillment, and their aspirations. What they loved most about our clients and why. And what meant the most to them about what they are doing here at Wit. I also asked about where they were bored, frustrated, tired, or lacking excitement.
I found out a lot about my tribe that I hadn't known before, about what makes them tick and why they do what they do. There was one common theme I picked up- they felt frustrated, unfulfilled, even unhappy because a bigger purpose and contribution was missing – being the best at delivering leads and building relationships wasn't enough.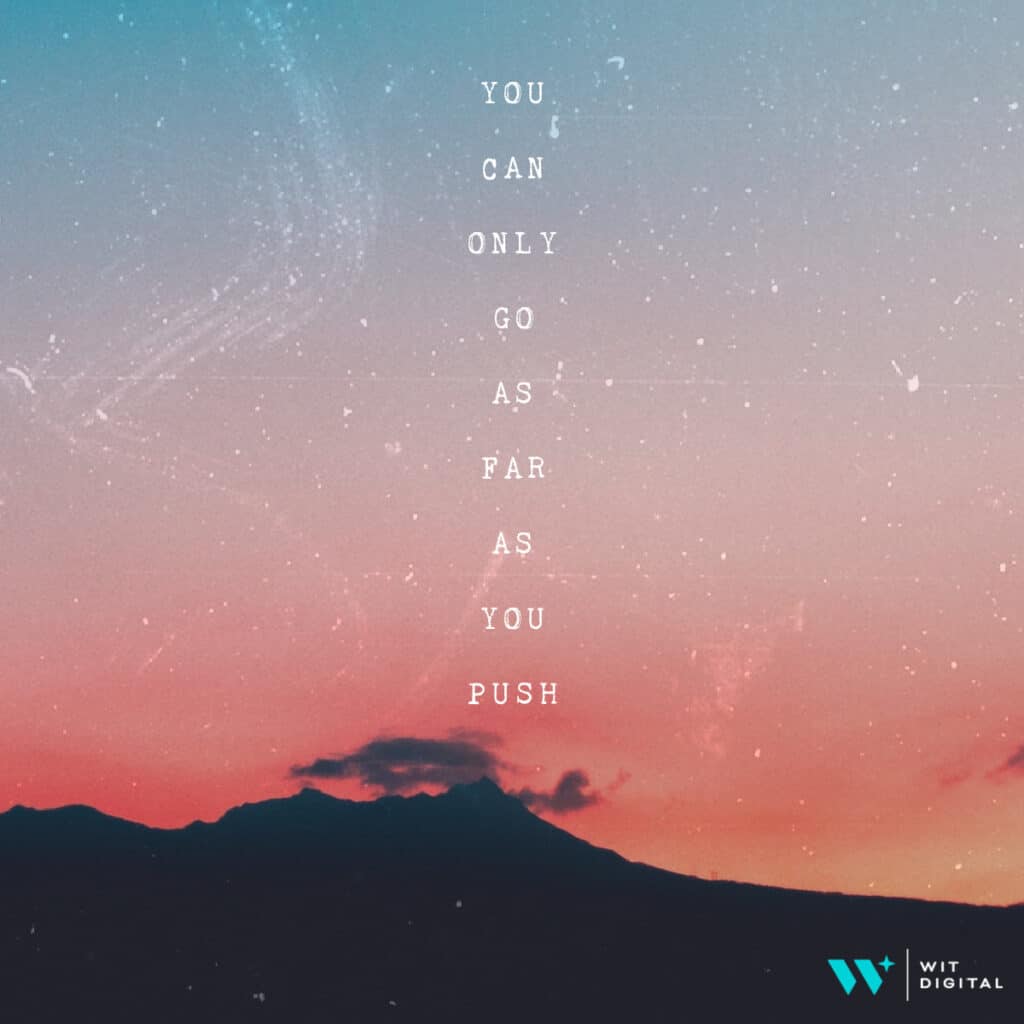 I scheduled an all company retreat in Tabernash, Colorado where the entire company got together for a day of reflection, brainstorming and creation. We talked about what was working, what wasn't, how we could further serve the industry, and how to find more fulfillment in what we are doing in business and the communities we serve.
We ended up revamping our company vision and mission in pursuit of not only serving the home service industry but also by adding in a big focus on serving businesses that serve their communities.
We're committed to purpose and growth. We think that means finding a deeper sense of purpose through serving communities, honoring home service businesses, pursuing growth, leading by example, acting as a collaborative guide and being a part of our client's dreams to be the best digital marketing partner for home service businesses.
When I asked our team what's one thing that sets us apart from other agencies, this answer came up over and over – 'we give a shit THE MOST', and that comes through in every experience our clients have with us.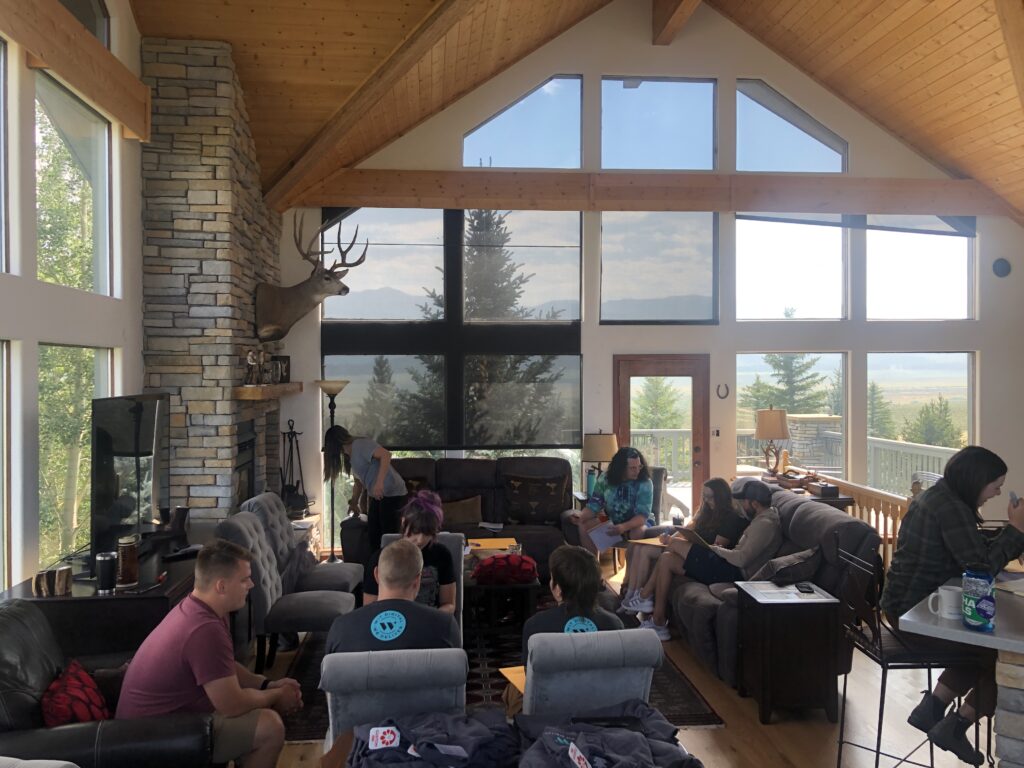 How does this tie in with that missing piece? 
One of the reasons we chose the home service industry to serve back in the early days is simply: RESPECT.
Respect for the business owners building a home service business from the ground up, hiring family and friends to make the grind every day, growing and encountering different and dynamic challenges along the way…but always, ALWAYS pushing to be better, bigger, more profitable and more efficient. 
Respect for the techs, for timing, and professionalism, and communication with your customers, and for dealing with all those crazy situations, especially over the last year and half. 
Respect for companies whose values mean they do the right thing, always work to treat their customers and staff with respect and understanding, and who actually give a shit about the work they do. 
Respect for all of you who sponsor little league teams, build homes through nonprofits, donate HVAC systems to the elderly, military, or those in need, the ones donating time and profit to organizations that positively influence the communities you live in. 
This is our turning point. 
We realized as a company in true service of a home service business that we can use our skills to uplift the entire industry, AND the communities in which they're in. Uplifting others is a main tenant of how we operate Wit Digital and it defines everything from all of our client partnerships to how we treat our tribe members and their communities. Our new vision reflects our intentions to inflect positive change not only on the businesses we serve through our typical services like SEO, PPC, LSA, branding and websites, but also on communities throughout the country that our clients operate in. 
We realized that we love working with clients that, like us, love serving their employees and their communities.  We have been working tirelessly to find new ways to not only market our clients' companies, but also build their brands within the community through intelligently highlighting who they really are and how they are making a difference in their community. 
Our commitment by the end of 2023 looks like this:
Clients will have invested a total of $1 million into their communities and we're helping them do that. 

Wit will have invested 1000 hours into our local causes

Wit donates one website build each year to a nonprofit (or one of client's nonprofit partners)

Wit scholarship fund has sent at least 2 aspiring home service techs through school
Our retreat helped us take a step back from the business and think about how we can leverage not only our skills but our hearts to serve an incredible industry, finding deeper fulfilment in our day to day, while creating positive change through the work we already do. We're excited to see what we can do together.
This isn't every company's goal, home service or otherwise. But I think it may resonate with some of you, and these are the clients we're looking to partner with. 
A partner who's interested in marketing for growth…AND for good. Hit us up if this is you.