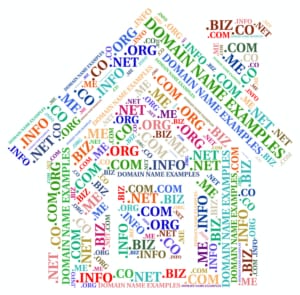 For years, one of the best ways to consistently rank high in Google's search results for a particular term was to buy as many domain names as possible surrounding that term. For instance, a plumber in Denver might buy www.bestdenverplumber.com, www.denversbestplumber.com, www.denverplumber.com, and more.
Given that search engine optimization best practices change over time, though, it's always in your best interests to revisit techniques and make sure that they are still working for you. In this case, it's a particularly good question because most companies do not need to buy more than one domain name in order to rank highly in Google searches.
Over time, Google has gotten smarter. It has learned to filter out websites that don't add value. While it used to help your rankings to throw up a static page on a domain or to simply redirect it to your regular site, Google has learned that those domains don't serve a useful purpose for most searchers and won't boost your search ranking because you have them.
If you want to have more than one domain and you want to use it to add to your overall web presence, you will need to build a value-adding site on each domain. This means building a completely new site; posting regularly to it; making sure your posts offer interesting, useful, and insightful information; and trying to improve the SEO of that site.
All of the content on the new site will need to be completely new. This includes having a different phone number on that site and even a different address. Otherwise, Google will notice that you are duplicating information and will downgrade you in search results for that reason.
This is only a worthwhile endeavour if you already have a successful site and you have evidence that the investment of time, money, and manpower into building a new site is the best use of your assets. Note that you will need to build this new site in addition to maintaining the one you already have. Otherwise, that one will fall in the search rankings, which can hurt you even if the new site is successful.  
If you're going to have more than one domain name, you need to do it right. Since this is an expensive endeavour in terms of all the resources it takes, it's not the right path for most home services companies. If anyone tells you differently, they are working with old-school SEO techniques. Instead, focus on the website that you already have, make it as good as it can possibly be, and it will do what it needs to do when it comes to generating leads and helping your customers find you.